The aim of always finding a visual solution
Sjöman Art was founded on a sunny day in 2006 by photographer and digital artist Jacob Sjöman, based in Stockholm, Sweden. Today he takes on all kinds of assignments concerning photography and creative work. With a careful eye he always tries to achieve creative solutions and bring catching stories forward in his work.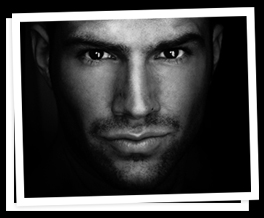 Jacob is highly appreciated among his clients, due to his fascinating way of bringing art into every piece of work. Whether he shoots buildings in Manhattan, portraits in Paris or landscapes in Norway, he always manage to capture beauty and that magical light we're all searching for.
Jacob has won several awards worldwide and in just a few years Jacob has become regarded as one of the best in the world of Golf Photography. He has a record working with clients such as Golf Digest, Volvo and SAS. Swedish television has payed attention to his work and he is regularly published in magazines all over the world. He is connected to the following photo agencys: Folio Bildbyrå, Getty Images and several global partnersites selling his pictures. Prints of his work is available.